Our mission is to provide webhosting companies with the software necessary to scale their business.
After years of developing software for one of the most progressive hosting companies in the Netherlands, we have continued our activities centrally under the name Sandwave. As part of market leader Your.Online, we develop software products for the European cloud and hosting industry that are used daily by hundreds of thousands of users. Sandwave is a flat, transparent organization and despite our growth (last year we went from 10 to 40 employees), we thrive to remain so. We work in a tech-driven environment that fosters innovation and experimentation at all levels. We encourage our employees to use their creativity and innovative mind to initiate projects or processes that upgrade our products or organization. By working together and by using the latest technological innovations, we're building a hosting platform that is used all over Europe. We do this remotely; so you can work from (almost) anywhere. If you have a self-starter mentality, Sandwave is a workplace where you can grow and have the freedom to find the best solution for our products.
Join us and leave your mark by working on Europe's largest webhosting platform!

Tech-driven
With our curious minds, we embrace technological advancement. Innovation drives us forward and helps us to be successful and better serve our customers.

Courage to Change
We have the courage to experiment and make changes. With our entrepreneurial mindset we show ownership and initiative to keep improving ourselves, our organisation and our products.

Respectfully Open
We promote an open, safe and transparent culture in which everything can be disussed. Being open and honest with each other is central in our collaboration.
Perks
Fully remote workplace with compensation for working-from-home and internet costs. Flexible working hours. Company laptop. A casual working atmosphere with result-oriented colleagues. Team activities and get-togethers. A good pension arrangement.

The possibility to experiment and work on new (development) ideas and initiatives.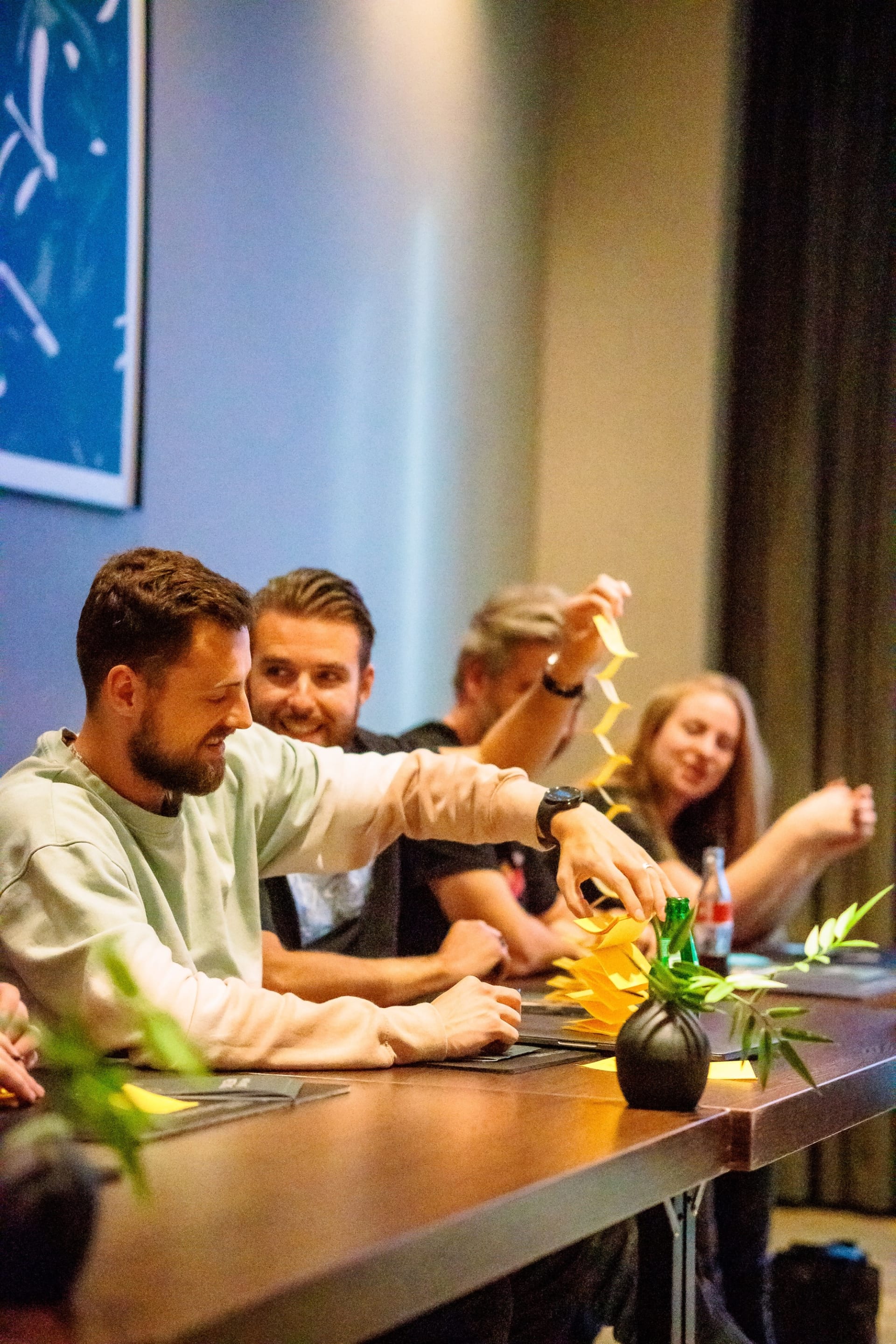 "Although I hardly see my teammates in real life, I feel connected to them. Step by step, I feel more connected with the rest of the company as well because of our company events."
"Very collaborative, very open and non-hierarchical. Anyone who comes up with good ideas is given the space to explore those ideas."
"I am proud of being able to work on core infrastructure for our country while working from home!"
"I value the autonomy. Autonomy of how I plan my day, autonomy of how the team builds solutions, and autonomy on how we work."